During Mental Health Month, I made an effort to check in on my own mental health and also check in with those close to me. Through this process, I discovered that simply asking someone how they are feeling and showing concern for their well-being can be enough to help them through difficult times. In light of this, I wanted to share some mental health check-in questions that you can use to check in on your own mental health and the mental health of others.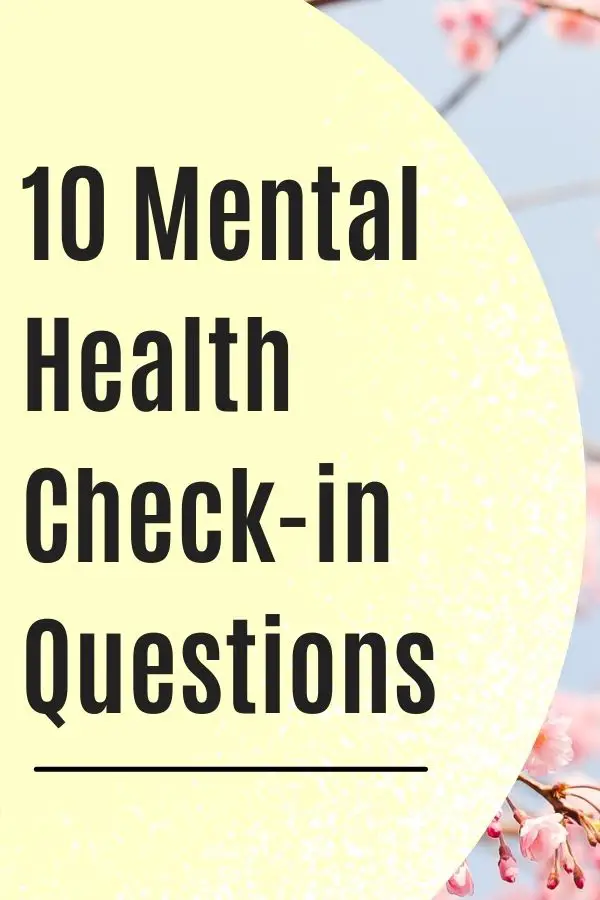 How are you doing? 
This may seem like a simple and classic question, but it can be incredibly powerful. I have found it helpful to ask myself this question on a daily basis. It can be easy to get caught up in our daily tasks and responsibilities, and before we know it, hours have passed without us taking a moment to check in with ourselves.
So, take a moment, take a deep breath, and ask yourself: "How are you doing?" This small action can help you stay connected to your own well-being and ensure that you are taking care of yourself.
Are you taking care of yourself physically?
Taking care of your physical needs, such as proper nutrition and sufficient sleep, is essential for maintaining good mental health. It can be tempting to prioritize other tasks and responsibilities over self-care, especially when we are feeling overwhelmed or stressed.
However, neglecting these basic needs can put our mental health at risk. As the saying goes, "If you take care of your body, it will take care of you." An article by Mind confirms the close relationship between physical and emotional well-being. So, be sure to prioritize self-care and prioritize your physical needs in order to support your mental health.
When was the last time you complimented yourself?
Negative self-talk can be a major hindrance to our mental health, and it can often go unnoticed because we may be so used to thinking and speaking negatively about ourselves. This type of self-directed negativity can be damaging to our well-being and can be considered a form of unkindness.
It is important to recognize the power of our words and the impact they can have on our mental health. Research has shown that using positive affirmations can help reduce suffering and promote psychological growth. So, try to be mindful of the words you use when speaking to yourself and try to use affirmations to boost your mental health.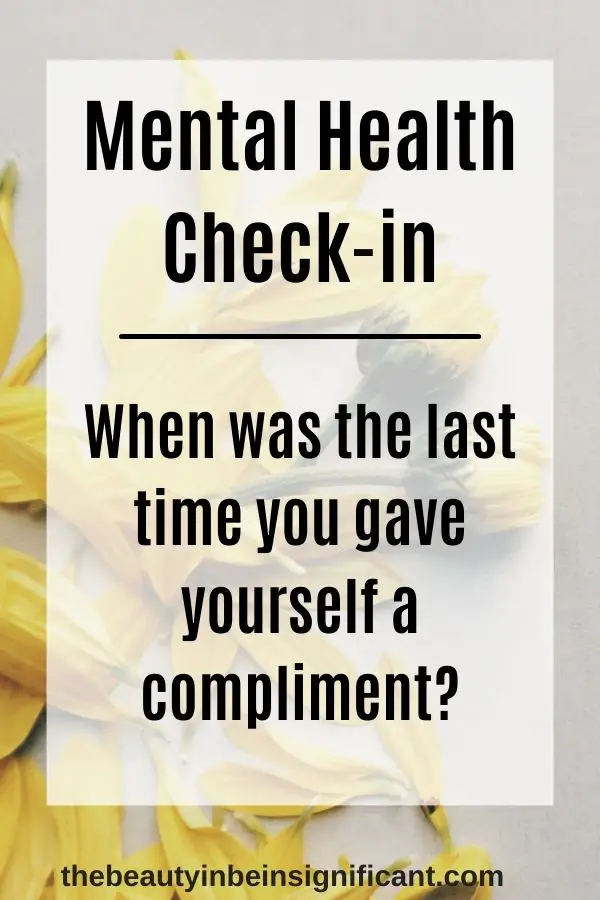 What's stressing you out now? 
There are many different ways to approach this question. Some people find it helpful to make a comprehensive list of all the things that are causing them stress, no matter how small or seemingly insignificant they may seem. For example, something as simple as not making your bed or running out of salt can contribute to your overall stress levels.
By addressing these "micro-stresses," you may find that you have a more positive outlook on the day and feel more in control of your mental health. It is important to remember that even seemingly minor things can affect our well-being, so it can be helpful to take the time to identify and address the sources of stress in our lives.
What are you grateful for? 
I have a tendency to focus on negative things, and while I know that this is a bad habit, I often tell myself that it's okay because I'm working on trying to change it. However, dwelling on negative thoughts for a prolonged period of time can be harmful to our mental health. One way to counteract this tendency is to practice gratitude. Making a list of the things in our lives that we are grateful for, no matter how small, is a simple but effective way to start the day on a more positive note.
Asking ourselves these mental health check-in questions can be uncomfortable, but it is important to remember that they can help us stay connected to our own well-being and identify areas that need attention. I hope these questions have been helpful so far. There are a few more that I'd like to share, if you're interested.
What are you looking forward to in the next 6 months? 
The past year has been incredibly challenging, with many of the activities and events that we usually look forward to being cancelled or postponed. Now that things are starting to open up again, it is important that we work to regain hope and find things to look forward to in the coming months. This can be anything from achieving a personal goal to traveling or even something as simple as going to the movies. Remember, there is no limit to what you can look forward to, so don't hesitate to find joy and purpose in whatever brings you happiness and fulfillment.
What's it like to be you right now? 
This exercise involves a bit of abstract thinking and self-reflection. To get started, take a piece of paper and write down your thoughts and feelings about your current situation. Don't hold back – if you feel like your life is going great and there are no problems, write that down. On the other hand, if you feel like everything is going wrong and the world is against you, write that down too.
By putting these thoughts and feelings into words on paper, you can take an objective view of the situation and see if the words you've written match up with reality. Only you can answer this question, so take some time to really consider your thoughts and feelings.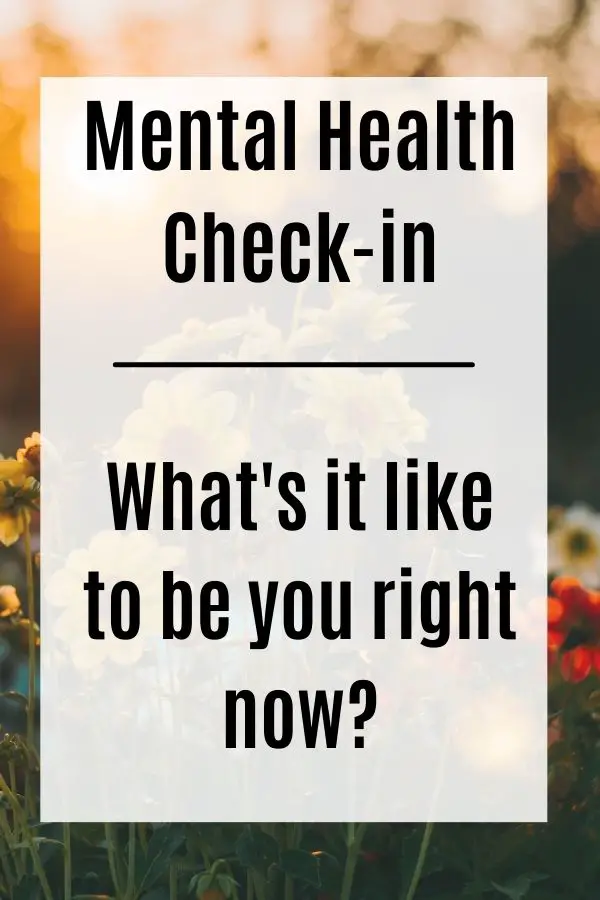 When was the last time you had some time for self-care? 
In today's society, it can feel like we are always on the go and there is always something to do. It can be easy to get caught up in the hustle and bustle and neglect our own needs. That's why it's important to take time for yourself and engage in self-care activities.
Self-care looks different for everyone, but for me, it might involve going for a hike in nature, getting some exercise, or listening to music that nourishes my soul. It's important to take a break and prioritize our own well-being. When was the last time you truly took some time for yourself?
Are you isolating yourself from your friends? 
The past year has been a reminder that humans are social creatures who thrive on connection and interaction with others. However, it is common for people to withdraw from social interactions and relationships when they are facing challenges or feeling down.
If you find yourself pulling away from your loved ones or feeling isolated, it may be a sign that your mental health needs some attention. Don't be afraid to reach out for support and seek help if you are struggling. It is important to prioritize your well-being and maintain healthy relationships with others.
Do you need to talk to a professional? 
This is a very serious check-in question that requires careful consideration. It is important to recognize when the challenges and problems we are facing are too much for us to handle on our own. It is okay to admit that you need help, and seeking support from a mental health professional is a brave and important step that can help you improve your mental health.
Despite the negative stigma that still surrounds seeking help for mental health issues, it is a crucial step that can make all the difference in your journey towards well-being. Don't be afraid to reach out for support when you need it.
Here are some resources if you need them:
Finding a Therapist Who Can Help You Heal
How to find a therapist | Mind, the mental health charity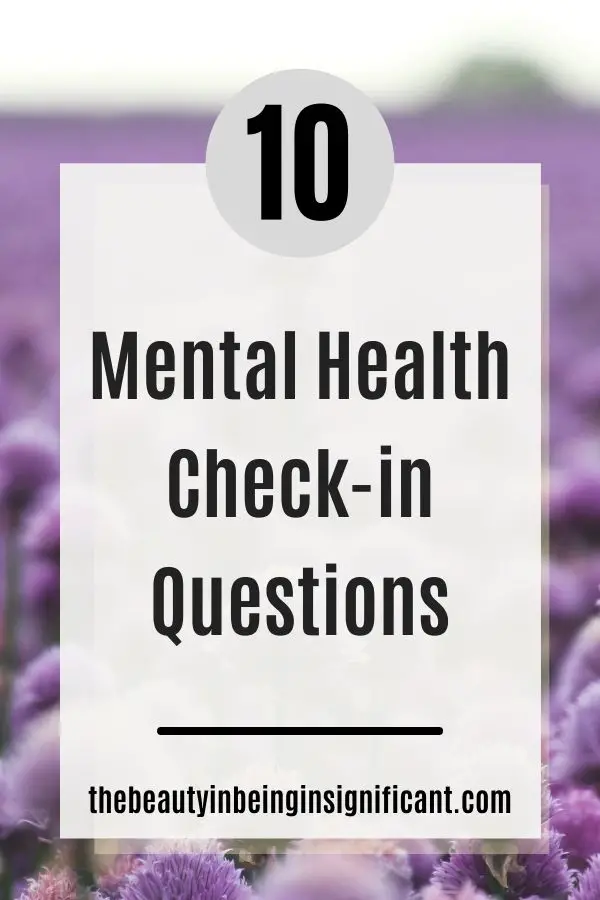 Conclusion 
These are the 10 mental health check-in questions that I have been using to take care of my mental well-being over the past month. It may feel strange at first to constantly question yourself, but once you get used to it, you may find that it is a helpful and therapeutic way to process your thoughts and emotions.
I encourage you to try these questions for yourself and see how they work for you. Let me know if you have any feedback or if you have any other mental health check-in questions that have been helpful for you.