Journaling seems like it's going to be the self care trend of 2021. As we enter the new year, I was feeling adventurous so I thought I'd give it a try. At first, I thought it was nothing more than a 'here's what happened to me today', but I was so wrong. Looking into future self journaling was one of the best decisions I made recently.
However, if I was going to journal, I was going to do it my way. I searched for hundreds of examples on the internet but nothing felt right for me. See, I'm a fan of brutal honestly. I'd rather much face an uncomfortable truth than be told a convenient lie. I didn't want my bullet journal to be nothing more than me lying to myself daily. 
So, I am here to share 12 prompts that provides inspiration. 12 honest questions that will allow us to face our inner demons. Something our future selves would be eternally grateful for.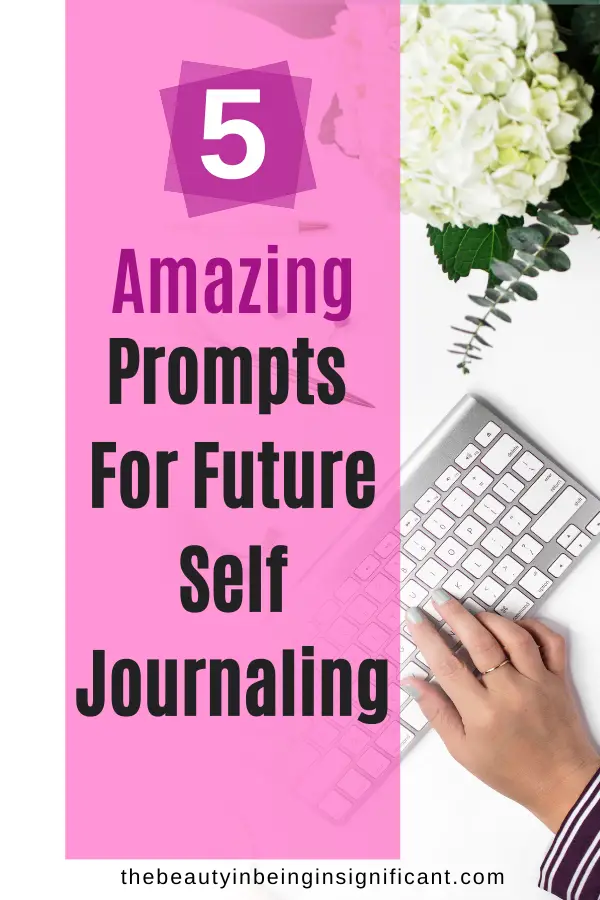 What is Future Self Journaling?
I looked into various types of journaling and this type seemed to be the perfect fit for me. It focuses on acknowledging the good/habits we currently have. Then we decide on the aspects of ourselves that we want to keep/lose going into the future.
So many of us think that we're stuck in whatever situation life has thrown our way. A toxic relationship. Unsatisfying job. The future never looks bright in these situations. We tend to forget that our future is in our hands.
Future journaling helps us identify what we want to change in your life. It does this by making us confront our worst parts head on. The fear of rejection. Fear of being alone. These are things about ourselves that can be worked on. They aren't set in stone forever. You just have to admit to yourself that you're struggling with them.
How does it work? 
This is where I got hooked. I needed to know more details. Was journaling was based on any actual evidence? The desire to learn more about it grew and grew as I read more. I was pleasantly surprised at what I found. 
Research has found that writing about traumatising life events does lead to some emotional relief. It has been claimed that people who journaled frequently tended to experience less distress and fewer instances of depression in the future. If you're interested in these studies, I'd recommend checking out the following links. 
Related Posts: 
S7-Articles-TheHealthBenefitsofJournaling.pdf (communityofmindfulparenting.com)
Journaling About Stressful Events: Effects of Cognitive Processing and Emotional Expression. (researchgate.net)
Looking deeper into how future self journaling works, I discovered that it could it came down to a few things.
Denying an emotional experience leads to stress 
This is actually a point that I'm very passionate about. In previous posts, I've talked about how I denied negative emotions for years. I was constantly trying to be happy. In fact, I was obsessed. I truly believed the 'fake it till you make it' mentality. Some day, I'll be happy. I just need to force a smile. Every. Single. Day. 
Related Post:
Low Mood And The Obsession With Happiness: A Toxic Relationship (thebeautyinbeinginsignificant.com)
Did this work? Absolutely not. I was miserable. The negative emotions that were buried deep inside me festered like an infection. I felt like I needed to scream. Find some way to let them out. But I was afraid of people judging me. Afraid of being a burden to those around me. It was a truly horrible time in my life.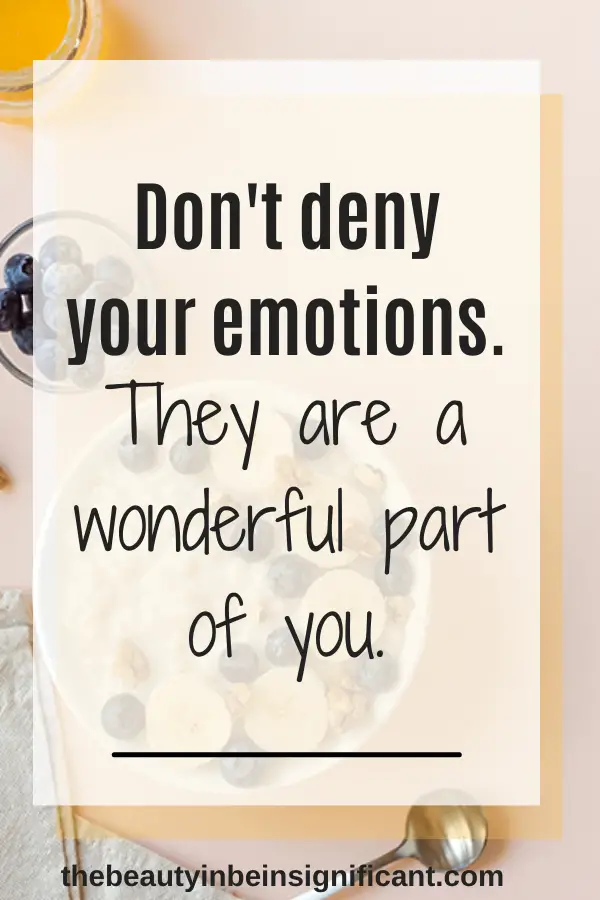 Mastery of these emotions is key for the future 
All that tension built up inside me until one day I cracked. Broke down in front of my closest friends. Told them I was struggling. It felt like the weight of the world had been lifted from my back.  
Speaking about it helped me get through that experience. It allowed me to realize that my emotions were in my control. I could not control the experience that happened to me, but I could control how I let it affect my life. My whole future was ahead of me 
Instead of looking at those harsh times in a bad light. I now look at them as growing experiences. Without them, I wouldn't be the person I am today. I would never have started this blog and begun my journey of self care. 
Now, when I think about journaling for my future self, I make sure to look at the bad within me. What don't I like about my life. How can it be changed? What do I need to do? These are thoughts that put us in a growth mindset. By using this approach, we can set ourselves up for success in the future.
Related Post: 
Low Mood And The Obsession With Happiness: A Toxic Relationship (thebeautyinbeinginsignificant.com)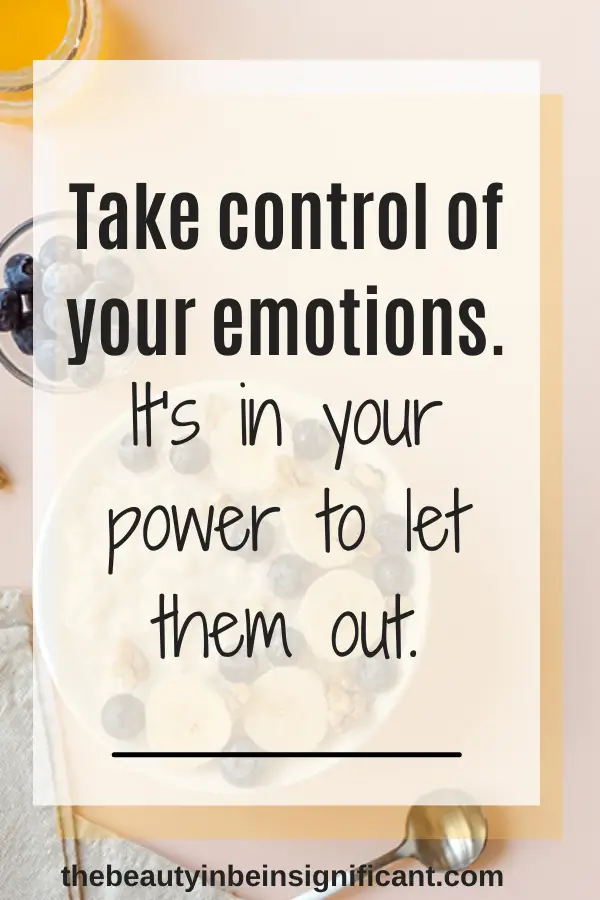 12 Prompts ideas for your future self journaling
Before we finally get into the 12 prompts, here's a word of warning. These prompts are designed to be honest. Going through them will be a tough experience but I'm sure you can handle it. They won't all focus on the positive aspects of yourself. Some will force you to take a very hard look at yourself. 
Do not. I repeat. Do not fall into a negative spiral when you confront these inner demons. Yes, they are a part of you but they do not have power over you. Acknowledge them and decide that it is something about yourself you want to change. All so you can become the person you want to be in the future.
5 Example Prompts for the future 
What habits do you want to develop this year? 
What habits do you want to get rid of this year? 
What does a good day in the future look like? 
What does a dreadful day in the future look like? 
How will you be kind to yourself this year?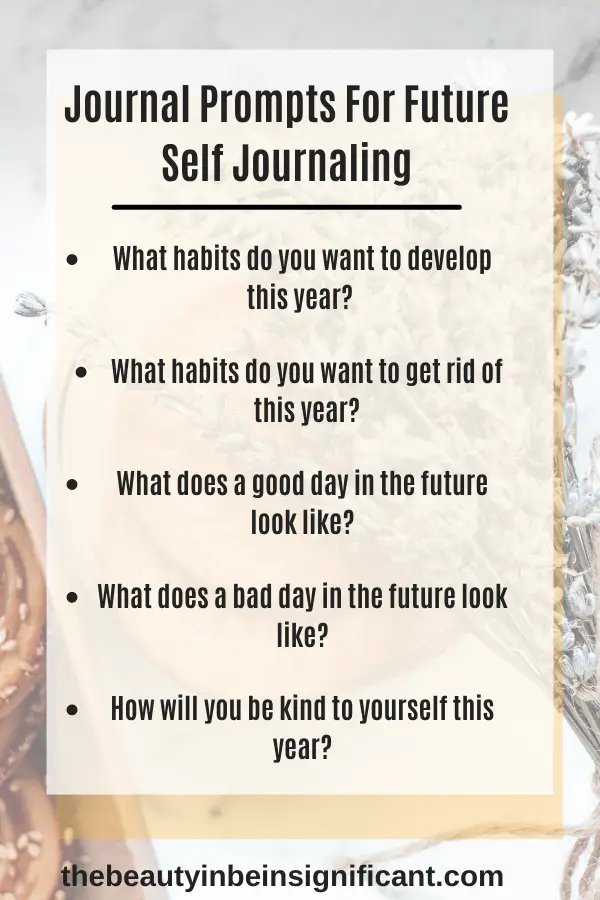 What do you think? Is future self journaling for you? Do you have any creative journal page ideas that you'd like to share? Let me know in the comments below, I'm curious. 
If you enjoyed reading today, then make sure to join our email list to get exclusive access to our weekly newsletters. In addition, you can receive our free 2021 goal statement journal. It has truly been game changing in how I approach goal setting for this year.